Skip to Content
Get Trailer Hitch and Axle Services at Maryland Muffler
Many drivers use their vehicles for much more than traveling to and from the grocery store. Some cars and trucks are personal or professional workhorses. If you are a car owner who wants the ability to tow materials behind your automobile, rely on Maryland Muffler for all your trailer hitch and axle needs. We have been a Millersville, MD staple since 1981, and our team of technicians can help ensure your automobile can handle the stress of a heavy load. Maryland Muffler expertly installs trailer hitches on cars, trucks, and SUVs, and also handles any necessary axle repairs or improvements.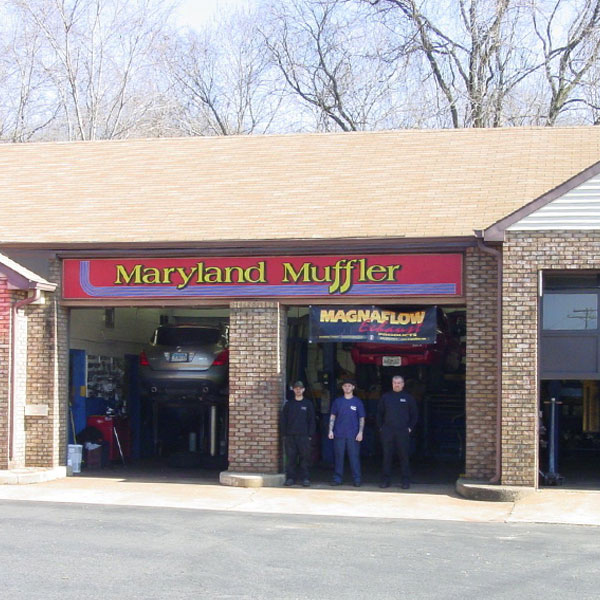 Get Hitched at Maryland Muffler
If you want to be able to tow a trailer full of supplies and equipment to a job site or effortlessly take your boat to the lake for a fun-filled afternoon on the water, you will need to affix a trailer hitch to your car, truck, or SUV. But the trailer hitch installation process can be tricky. You must determine a size that will work for your vehicle, deal with wiring, and carefully install a brake controller. If you do not have experience completing such tasks, it is best to leave them to the professionals at Maryland Muffler. We can install trailer hitches of any size – from class one to class three – on vehicles of any make or model. Trust our technicians with all your trailer hitch installation and wiring needs.
We Also Perform Axle Repair in Millersville, MD
If you plan on towing a boat or trailer full of supplies, you want to know that your axles will support the added weight. If you experience unusual vibrations or unpleasant noises while you are driving, you may need axle repairs. Without proper maintenance, faulty axles can lead to costlier, more hazardous problems to your vehicle and its passengers. The Maryland Muffler team can inspect your axle and CV joints to diagnose any problems or potential issues. We will then discuss options to repair or replace your existing components, always providing a free estimate before beginning any work. Visit us in Millersville, MD for a complete axle assessment.
Free Estimates & Discount Prices Available