Skip to Content
Shocks, Struts & Suspension
Ride Comfortably After a Visit to Maryland Muffler
A safe, smooth ride depends on reliable shocks and brakes, as well as a properly functioning suspension system. Maryland Muffler is committed to helping you drive comfortably, whether you are running errands in Millersville or taking a road trip up and down the East Coast. The shocks, struts, and suspension in your vehicle can help you avoid feeling the potholes left behind by a cold Maryland winter or any undulations on the roads you travel. And a properly functioning braking system can keep you, your loved ones, and fellow drivers safe. For exceptional brake and shock services in Millersville, MD, rely on Maryland Muffler.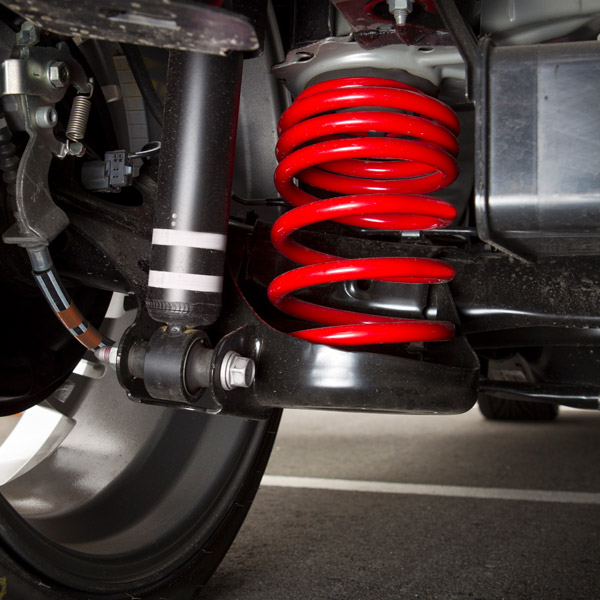 Sustain a Smooth Ride with Superior Shocks and Struts
Without an effective suspension system on your vehicle, you would feel every bump in the road, making driving around town a very uncomfortable experience. But cars have built-in cushions to protect drivers and passengers from such unpleasantries. Shocks and struts absorb the impact of potholes, ruts, and road debris so that you can enjoy a smooth ride. However, they will sometimes require repairs or replacements. Harsh Maryland roads can weaken your suspension over time. When that happens, bring your car to Maryland Muffler. Our highly-trained technicians can repair or replace standard or air shocks. Trust our team to provide you and your passengers with the comfort you deserve.
Drive Safely Following High-Quality Brake Services
One of your vehicle's main lines of defense against accidents is its brake system. Properly-functioning brakes are lifesavers. Maryland Muffler provides exceptional brake services for drivers in and around Millersville, MD, providing our customers with confidence that their vehicles will be able to stop on a dime if necessary to avoid a collision. Our team performs brake repairs on all domestic or foreign automobiles, addressing every component of the brake system. When you visit for brake services, we will inspect your pads, rotors, and brake fluid levels, replacing any or all when necessary. Additionally, we can adeptly repair master cylinders when you notice a decrease in pressure. Do not drive around town and worry about what will happen if you need to make an abrupt stop. Visit Maryland Muffler for brake services today.
Free Estimates & Discount Prices Available