Skip to Content
Ride Comfortably After a Visit to Maryland Muffler
Expert Shocks and Struts Repair in Millersville
Your suspension system, which includes the shocks and struts, is connected to the wheels. It's a protective system that absorbs kinetic impacts from the road, such as when you drive over a pothole. This provides a smoother, more pleasant ride. The suspension system is also responsible for increasing friction to ensure the tires stay on the road.
Given how important the suspension system is for your car's proper function, it's easy to understand why it's so crucial to get it fixed right away when it starts to fail. At Maryland Muffler in Millersville, MD, our ASE-certified technicians will get you in and out of our repair shop as quickly as possible so you can get back on the road with brand new shocks and struts. We'll also ensure that the rest of your suspension system, such as the springs and anti-sway bar, are working properly.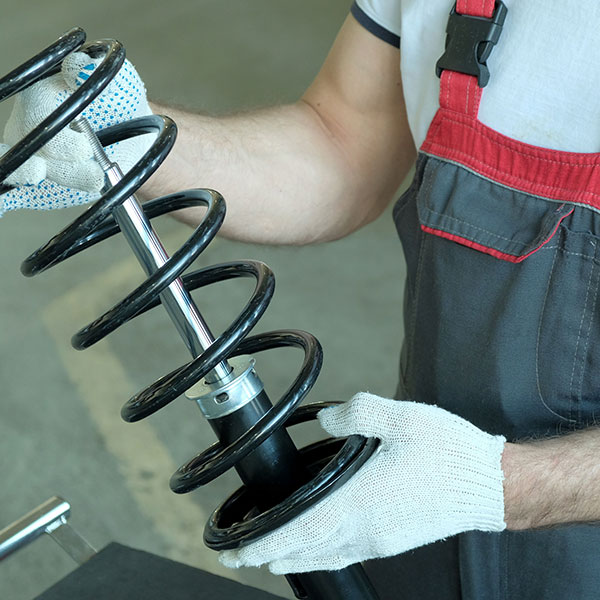 Top Signs That You Need Suspension Repair
When any of the various components of the suspension system are beginning to fail, you're likely to notice that you're having more trouble controlling the car. A faulty suspension system can also lead to poor performance. Here's a look at some of the most common indicators that it's time to bring your ride into Maryland Muffler.
You're experiencing a rough ride. If your car just isn't driving smoothly any longer and you seem to feel every bump and dip in the road, it's likely that you need new shocks and struts.
Your car is drifting or pulling. Drifting and pulling can sometimes indicate that a wheel alignment is needed, but it may also mean that the suspension system needs repairs.
The car is difficult to stee Your steering system is linked to the suspension system. If you're having trouble steering, especially at low speeds, the problem could lie within the suspension system.
Your car is leaking fluids. Fluid leakage is never a good sign. In some cases, it can indicate that the shocks and struts require replacement.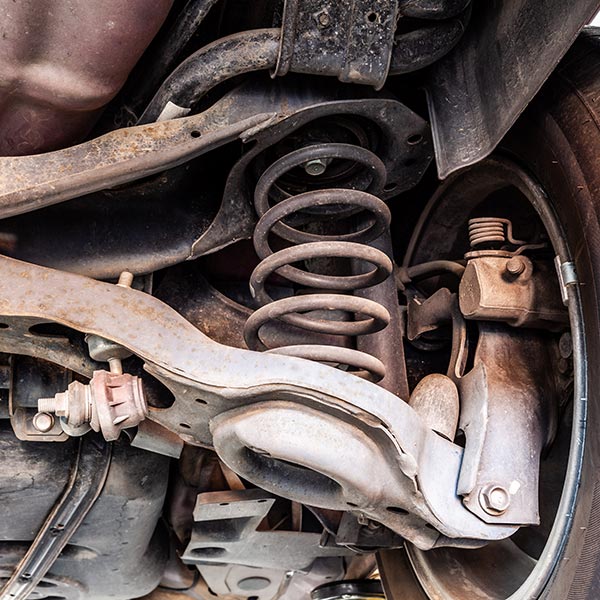 Sustain a Smooth Ride With Superior Shocks and Struts
Whether you're just running errands around the Millersville area or you're planning a long road trip with friends or family, having a safe, smooth ride is essential. Schedule an appointment at Maryland Muffler today for prompt and reliable suspension repair at an honest price.
Our highly trained technicians perform a full range of suspension system repair services, including the following:
Struts replacement
Shocks replacement
Springs replacement
Shock absorbers replacement
Joints, bearings, and bushings replacement
With a well-functioning suspension system, you and your passengers can look forward to a smooth ride. Your newly replaced shocks and struts will absorb much of the impact of driving over potholes, debris, speed bumps, and other obstacles, preventing you from feeling sudden, jarring movements. You can count on our team of experienced professionals to get your suspension system functioning as it should.
Free Estimates & Discount Prices Available