Skip to Content
State Inspections in Millersville, Maryland
Stay in Compliance With State Inspection Requirements
Collectively, Maryland residents drive millions of miles each year. Vehicles are often a necessity, but they do cause air pollution, which has adverse effects on both people and the planet. To keep our air as clean as possible, and to ensure that vehicles are generally safe to drive, the State of Maryland requires periodic vehicle safety inspections that include emissions testing.
To stay in full compliance with Maryland law, you can bring your vehicle to Maryland Muffler—a state emission inspection station in Millersville. Our ASE-certified technicians perform comprehensive vehicle inspections in accordance with all applicable state regulations. We're always happy to answer any questions you might have about our state inspections.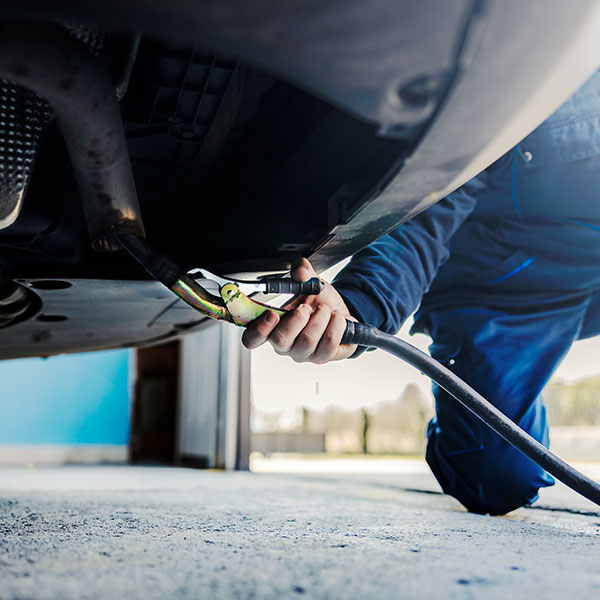 When Do I Need a State Safety Inspection in Maryland?
The State of Maryland requires inspections at specified times. The majority of all used vehicles sold in Maryland must pass a safety inspection before being sold or transferred to the new owner. In most cases, the seller is the party responsible for obtaining the safety inspection. There are exceptions for certain vehicles, including class E trucks, class F truck tractors, class G freight trailers, semi-trailers, and dump service semi-trailers. When transferring ownership of these vehicles, either the seller or the purchaser may handle the inspection.
Regarding the transfer of ownership, it's necessary to obtain the safety inspection certification before registering the vehicle. If for any reason the seller did not obtain the safety inspection, you can obtain a temporary registration (30 days) that will allow you to drive your newly purchased vehicle to Maryland Muffler to have the inspection completed. Here, our technicians will enter the necessary information into the computer system, which will be transferred to the MVA.
Vehicle inspections are also required for new residents of the state, who must complete the inspection in order to register their vehicles.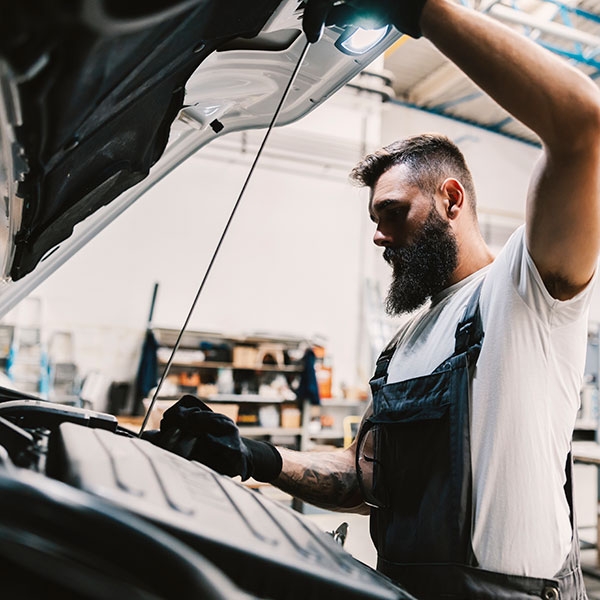 When Do I Need an Emissions Inspection in Maryland?
Most Maryland drivers need to have an emissions inspection performed every two years. The Vehicle Emissions Inspection Program (VEIP) will notify you when it's time to schedule an emissions test. Certain vehicles are exempt, such as motorcycles, electric vehicles, diesel vehicles, farm trucks, and vehicles that weigh more than 26,000 lbs.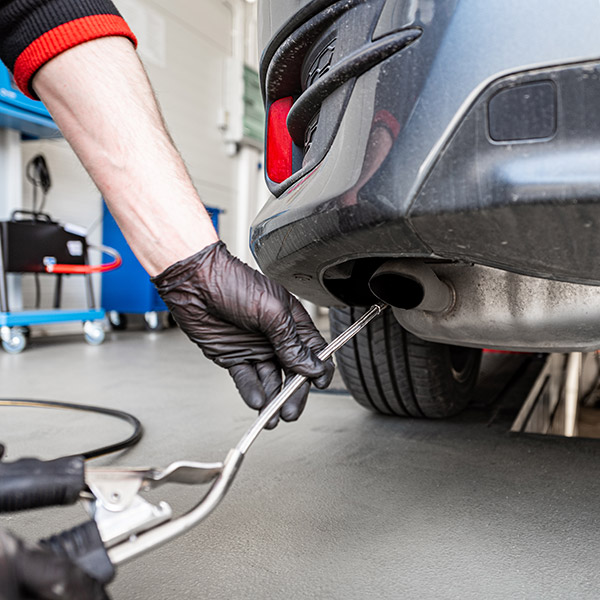 Why Choose Maryland Muffler?
Our state emission inspection station has been providing trustworthy auto services to Maryland residents since 1981. Although Maryland Muffler was founded over 40 years ago, we've made it a priority to stay on top of all of the latest trends in the field. We invest in new equipment and tools, and we ensure all of our technicians are highly trained and ASE certified. It's our goal to get you back on the road as quickly as possible.
Maryland State Inspection Checklist
The technicians at our local state inspection station follow the comprehensive Maryland inspection checklist when evaluating each vehicle. It includes the following:
Steering system
Suspension system
Wheels
Tires
Fuel system
Exhaust
Lights
Schedule an Appointment at Our State Inspection Station
Don't let your inspection sticker expire! Contact Maryland Muffler today at 410-874-9089 to schedule an appointment at our local state inspection station. We're open six days per week for your convenience. If it turns out that your vehicle does indeed need repairs in order to pass, our ASE-certified technicians can perform expert emissions leak repairs.
Free Estimates & Discount Prices Available