Skip to Content
A Full Range of Emission Repair Services
The Maryland Muffler Difference
When we opened our doors back in 1981, we specialized in muffler services. In the 40 years since we have expanded our expertise to offer our customers the auto help they need. Emissions repair services are among the most crucial types of auto repair because you can't be on the road if your vehicle doesn't pass emissions. Here at Maryland Muffler, we understand that it can be stressful when your car doesn't pass a smog test. You only have a limited amount of time to correct the matter, but there's no need to stress. We offer quick, accurate, and affordable emission repair in Millersville, MD. We have been doing emission auto repair for a long time, so we will know exactly what your car needs to pass its next smog test. Experience and customer care are what sets us apart here at Maryland Muffler. Bring your car to us for auto emission repair service.
Why Emission Repairs Are Important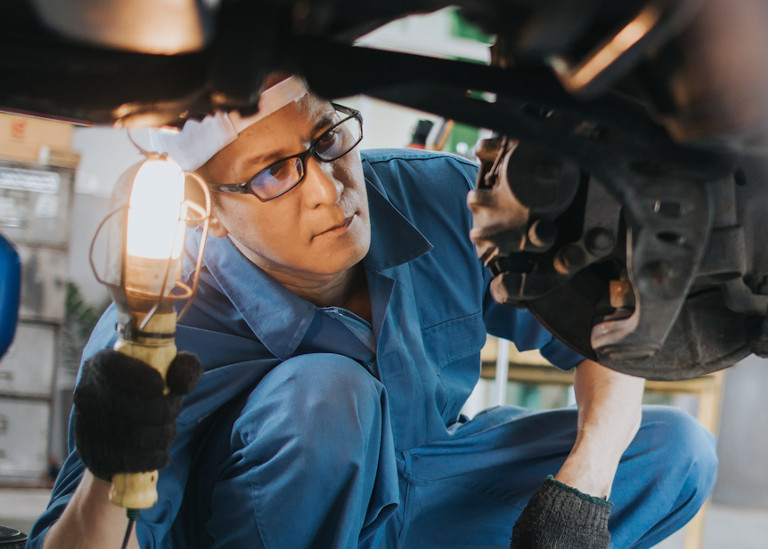 Auto emission repairs are important, and correcting emissions issues with your vehicle is your responsibility as a Maryland motorist. Here are a few reasons why these types of repairs are vital:
Protect the Environment – Emissions laws are in place to protect the air we breathe and the water we drink here in Maryland.
Keep Your Car On the Road – Despite the environmental factors, getting necessary emissions repairs is personally advantageous. Many issues that may cause your car to fail an emissions test will also cause other systems to fail.
Required – If the aforementioned points weren't enough to convince you that auto emissions repairs are important, think of your privilege to drive. In the state of Maryland, it is required that your car pass an emissions test every 2 years.
Maryland Muffler Can Help
If your car has recently failed a smog test, don't stress. Here at Maryland Muffler, we have everything we need to fix the problem. From state-of-the-art diagnostic equipment to certified technicians who can fix any issue, we are the best choice for auto emissions repairs in Millersville, MD. People call on us to help their car pass emissions because we:
Work Quick – We know you have a limited amount of time to correct the issue and retest your vehicle. Our modern diagnostic equipment will get to the heart of the matter quickly.
Have Experience – Cutting-edge diagnostic computers are great, but they won't mean anything if the mechanics behind them aren't capable. Forty years of auto repair experience goes into everything we do.
Are Affordable – Emissions testing is costly enough. We don't want to add to your burden, which is why we offer competitive rates for all manner of emissions repairs.
We're Ready to Help
We want to help our customers. We understand that emissions testing and repairs can drain your time, energy, and money. You can rest easy knowing that we are ready and able to provide fast, attentive, and affordable repairs. When you need impeccable emissions repair service, come to us!
Free Estimates & Discount Prices Available