Skip to Content
Transmission Repair in Millersville, Maryland
Rely on Our Transmission Repair Shop for Expert Services
Your transmission is one of the most critical components of your vehicle. Without it, your car wouldn't be able to function. The transmission is what relays the power from your vehicle's engine to its wheels. In other words, it makes the car go. If you suspect your vehicle's transmission may be starting to fail, it's important to bring it into our transmission repair shop in Millersville right away so you don't end up stranded. At Maryland Muffler, our expert team provides auto transmission repair for both manual and automatic transmissions.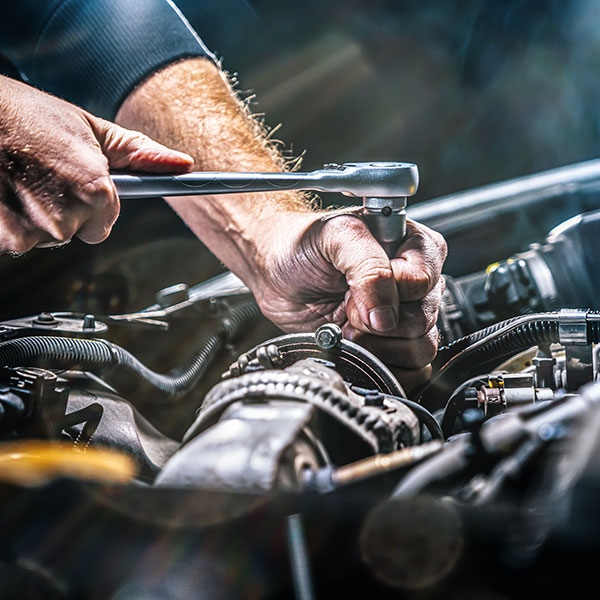 How Long Do Auto Transmissions Last?
Few working components in a car will last for the life of the vehicle. At some point, you'll need to deal with transmission repairs. The length of time your transmission will last before it starts to fail can depend on a few factors, namely, the age and mileage of the transmission. If you have an automatic transmission, you can generally expect it to begin failing between 80,000 to 150,000 miles. Manual transmissions can fail even sooner than that.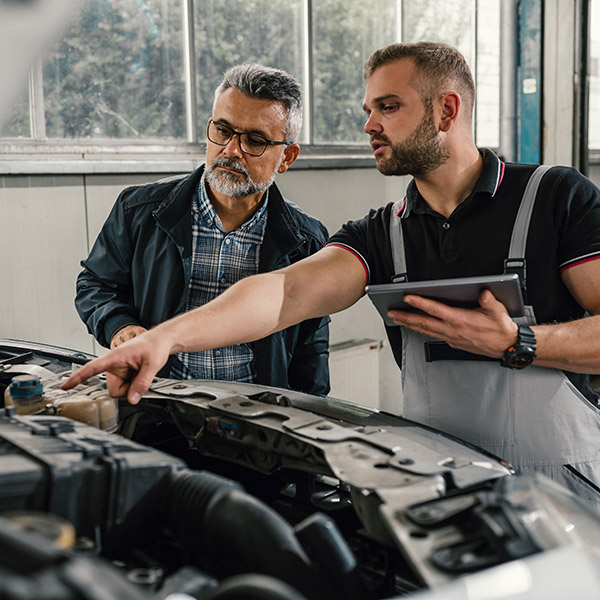 Expert Transmission Repairs With Reliable Parts
If your vehicle struggles to change gears, it's time to bring it to Maryland Muffler. Our team of ASE-certified technicians perform expert transmission repairs using only reliable parts for your make and model. We work on both automatic and manual transmissions.
Our Transmission Services: Repair, Rebuild, and Replace
When your transmission starts to fail, you generally have three options to choose from. You can repair it, rebuild it, or replace it entirely. At Maryland Muffler in Millersville, we'll thoroughly evaluate your transmission before recommending the best option for your needs. Even so, it can sometimes be a difficult decision to make. Here's a closer look at your options.
Repair the transmission. Our transmission repair shop recommends repairing a failing transmission when it is only affected by relatively minor issues. For example, a transmission repair might include fixing the throttle cable adjustment, performing a fluid change, flushing out the grime, and replacing defective solenoids.
Rebuild the transmission. A transmission rebuild is more extensive than a transmission repair, although some shops use the terms interchangeably. In some cases, a transmission rebuild requires removing the transmission, completely disassembling it, and thoroughly cleaning and inspecting each component. Some components may be replaced before all are put back together again and reinstalled in the vehicle.
Replace the transmission. This is just what it sounds like—a removal of the old transmission and its replacement with a brand new transmission.
When your transmission issues are more extensive than a simple repair job can fix, how can you decide between rebuilding it and replacing it? If your vehicle is relatively new and doesn't have a ton of miles on it, you may be better off rebuilding the transmission. On the other hand, if the transmission is getting elderly, or it continues to be plagued by problems after previously being repaired, then a complete replacement may make more sense.
Contact Us Today for a Transmission Repair Appointment
At Maryland Muffler, we pride ourselves on transparency and thorough assessments. We'll do a comprehensive inspection of your transmission before giving you an honest recommendation as to whether it would be better to repair, rebuild, or replace it. Contact us today for auto repair services in Millersville, Maryland.
Free Estimates & Discount Prices Available