Skip to Content
Our Oil Change Services Are Precise and Affordable
Service from Certified Mechanics
There are a lot of auto garages that provide oil change services in Millersville, MD. While oil changes are a routine service, that doesn't mean you should bring your car to just any of the oil change service centers in the area. Bring your car to Maryland Muffler where it can be serviced by mechanics who care. At Maryland Muffler, we have been helping cars stay on the road for 40 years. Our team of certified mechanics knows that mistakes can happen even during routine car maintenance. That's why we check and double-check all of our oil changes. For the precise services, you can depend on, bring your car to us!
Why Oil Changes Are Important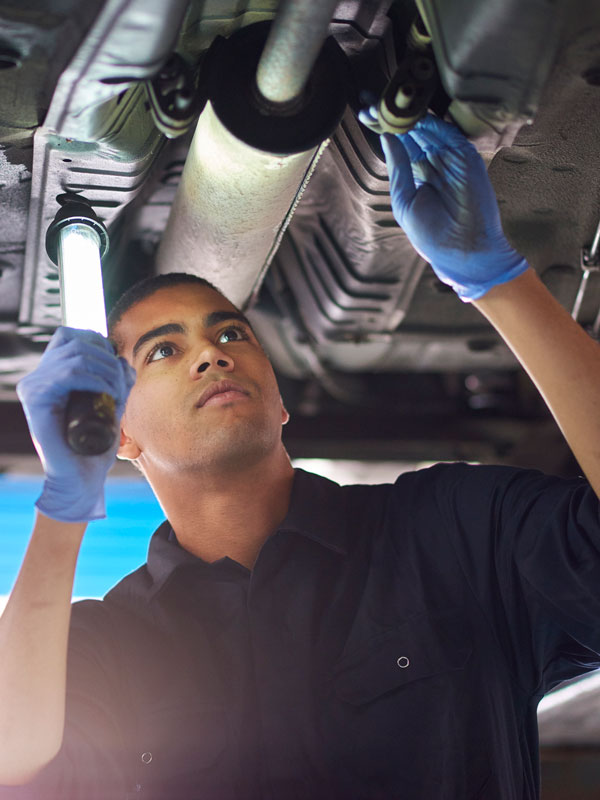 Your car's engine is made up of a lot of different moving parts – all of them made from metal. To keep these parts moving the way they should, your engine needs oil. Car oil change services are perhaps the most important aspect of auto maintenance. Some cars can survive for decades as long as you change the oil regularly. Keeping up with your car's oil changes will:
Help It Run Smoother – The moving parts in your engine need to be lubricated to work properly. If you feel something different in the way your engine runs, you may be overdue for an oil change.
Extend the Life of the Engine – Oil changes are the highest-value type of routine maintenance because they can add to the longevity of your vehicle.
Negate the Need for Costly Repairs – If an engine is blown out because of a lack of oil, you might as well buy a new car. Various issues can arise when your engine is low on oil or the oil in it is too old and dirty. Regular auto oil change services can help you avoid these kinds of costly repairs.
Help Retain Resale Value – Cars that have been maintained well can be sold for a higher price than ones that haven't. Oil changes are a simple and affordable way for you to maintain the value of your vehicle.
Oil Change Service Options
Here at Maryland Muffler, we have seen every make and model. If there is one thing we have learned in our 40 years of service, it's that every car needs something different. That's why we offer a variety of oil change service options. No matter what kind of car you drive, what state it's in, or what kind of oil it needs, we can accommodate. We offer standard oil and oil filter change service, full-synthetic oil changes, semi-synthetic oil change service, performance oil change service, and oil changes for high mileage vehicles.
Take Care of Your Car
We love cars and we love knowing that we help our customers' cars stay on the road. We will take care of your car as if it were our own here at Maryland Muffler. Proper auto maintenance begins with oil changes, so bring your car into our friendly shop today!
Free Estimates & Discount Prices Available