Skip to Content
Mufflers and Catalytic Converters
Maryland Muffler is Millersville's Exhaust System Expert
A properly-working exhaust system on your car can help protect the environment as well as the health of fellow drivers and pedestrians. Maryland Muffler specializes in repairing mufflers and catalytic converters for vehicle owners in Millersville, MD and throughout the surrounding area. In addition to the health and environmental benefits, the right exhaust system will help beautify your automobile and enhance its sound. We have been perfecting our craft and gaining unparalleled exhaust system expertise since 1981, so visit us to learn what we can do for you.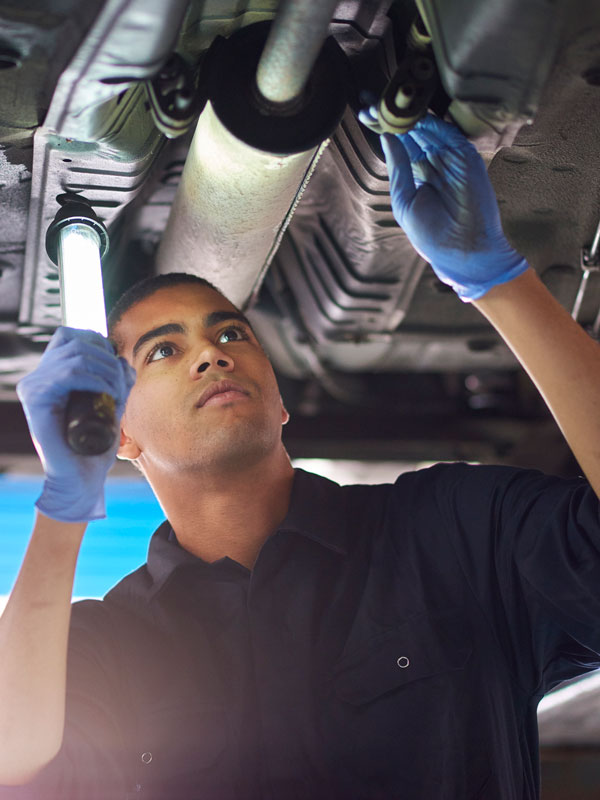 We Repair Mufflers on All Makes and Models of Vehicles
Over nearly 40 years, our technicians have performed their handiwork on all makes and models of vehicles, both foreign and domestic. As we learn more about how our actions impact the climate, it is important to be cognizant of our cars' emissions. We can perform emissions testing at our Millersville garage to help you determine how clean your car's gases are. Excessive unclean emissions can cause you to fail an inspection, but worse, they can negatively impact the health of others. Furthermore, faulty exhaust systems can result in a burned exhaust valve or other engine problems. Our technicians can repair or replace your exhaust system to ensure your vehicle functions properly. We can even customize an exhaust system just for your car. Maryland Muffler is a licensed Flowmaster™ and MagnaFlow™ dealer, so you can rest assured you are receiving industry-leading products to match our exceptional service.
Our Team Also Repairs and Installs Catalytic Converters
A critical element to clean emissions is your exhaust system's catalytic converter. This device converts hydrocarbons, carbon monoxide, and nitrogen oxides into harmless compounds, thus protecting the environment and those around you. Maryland Muffler can repair or install the catalytic converter in your vehicle, regardless of its age or type. Our staff is trained to deal with standard, custom, and performance catalytic converters, so you are covered whenever you visit us. Improve the sound and performance of your car, truck, or SUV with catalytic converter repairs in Millersville, MD.
Free Estimates & Discount Prices Available